Sunday Worship with Communion
10 AM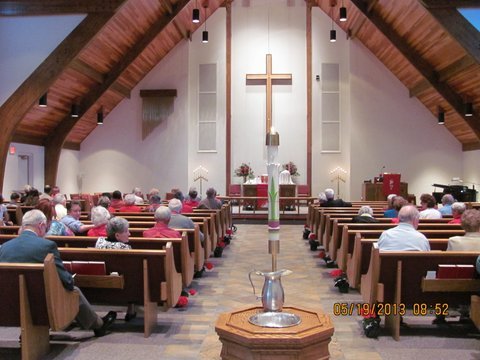 Healing Service with Communion Every Wednesday 11 AM
About Us"Sharing the Light of Christ"Our Purpose
We are claimed to worship God together with Word and Sacraments, in a united fellowship in Jesus Christ.  We are named to proclaim and promote the Gospel of Jesus Christ in our community and in the world. We are sent to serve others in Christian love, as we are called and empowered by the Holy Spirit.
About St. Luke
St. Luke Evangelical Lutheran Church is a congregation of the Chambersburg Conference, Lower Susquehanna Synod, Evangelical Lutheran Church in America (ELCA). Our facilities are situated along the campus of SpiriTrust Lutheran Village of Luther Ridge, just off I-81 on route 997 (Black Gap Road).  The congregation was chartered in 1894 with 30 original members, and has grown steadily over the years and anticipates such growth into the future.